TAKE SOME TIME OFF FOR A VACATION IN PEIPSI!
Doesn't matter if you're from Hungary or Haapsalu, Poland or Paide, Spain or Saue – everyone is welcome at Peipsi encampment.
From 1972 have visitors from all over the world been able to enjoy our hospitality in northeastern Estonia, Alutaguse county in Kauksi village where getting to the lake only takes you a few steps – just 70 meters.
Come and see why this Europe's fourth biggest lake with its 40 kilometers long beach surrounded by pine trees is like a magnet which will always pull you back.
How big is it? Peipsi lake is like a sea, being 3555 km² wide, you can't see the opposite shore. Waves here aren't as big – mostly under 1,5 meters. It also gets deep slowly which means kids can play at the shore without much worrying.
Come with a car or a trailer, with a motorcycle or a bike.
Come even by foot if you please but come when the sun is high and water in the lake is warm like a bath. Near the shore it can reach up to 26 degrees celsius.
Come when the wild strawberries in the forests are ripe and waiting to be put on a straw. Come when the forests are black and blue from the blueberries.
Come when the mushroom season is here.
Summer in Estonia can be a bit moody but in Kauksi encampment we have something to do even when the sun is behind the clouds.
Long walks on the beach with the singing sand will soothe your soul with any weather. Yes, the sand in Peipsi sings! You can hear it when it's windy or by walking on the sand and rubbing your feet on it. Do you know what the singing sand, smoother than any others, means? It means that the lake you're at is clean.
Fresh air, sunsets and sunrises are all yours even when the Estonian summer is playing a trick on you. If you happen to take an interest in photography, you are guaranteed to grab some amazing pictures here.
You can take a tent with you and set it under the pines on the encampment. Family members under age 7 can camp for free.
If sleeping in a tent does not suit your needs, you can stay in the camping house for two people, rooming house for four people or an all comforts included camping house for four people.
The encampment is equipped with places to make a campfire and barbecue places with a roof, which means you can prepare and eat your meal in fresh air. Of course we also have a cafe with warm food and more importantly – ice cream!
Kauksi encampment has natural courts for volleyball and basketball and playgrounds for kids to climb and play on. During warm summer evenings you can easily lose track of time playing badminton.

Are you a passionate fisherman?
Peipsi is one of the most richest lakes in Europe! Take a fishing rod with you and try your luck. You might have some trouble finding worms for bait though! Even if you dig up the whole shore like Kalevipoeg from Estonian national epic, you won't find a single worm in the sandy soil of Peipsi.


vacation
You won't find any noisy neighbors or loud parties ruining your vacation here. Strong alcohol and tobacco is not sold in our cafe and after 11PM it's silent time which means the songbirds will be the only ones making music.
Renting of sup boards, boats and pedal boats now available.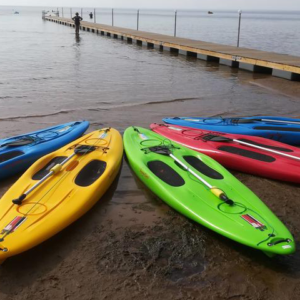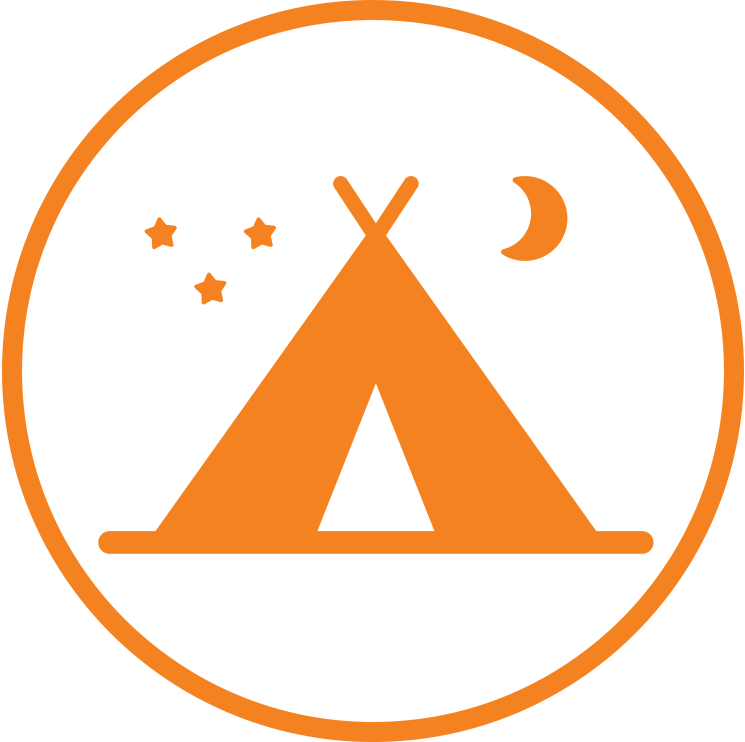 The encampment for camping with a tent is nearly two hectares wide under pine trees. You can also put your tent near your car. You are able to use a place to make a campfire and a barbecue place with a roof. There is also a public toilet and a shower on the encampment.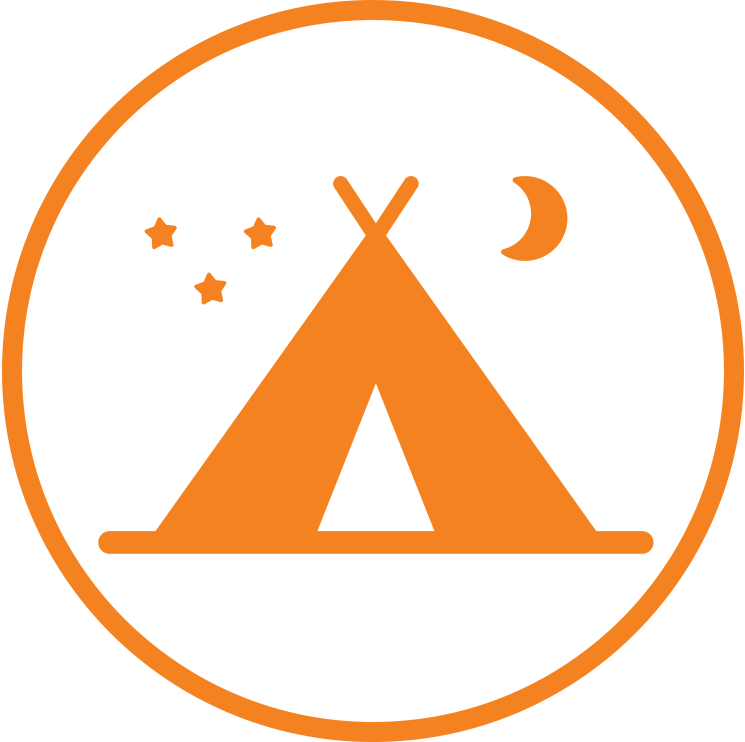 Camping house for two people –  A comfortable nest all yours. Not much room to spare but able to fit everything necessary. Two beds to sleep on, chairs and harness hooks for hanging clothes. Public toilet and shower available on the encampment.
Camping house for four people – With more space to walk, sit and sleep this wooden house offers you a double bed, two single beds, a table, chairs and cupboards for your belongings. Public toilet and shower available on the encampment.
Camping house with all comforts for four people – This log house has a bedroom with a double bed and a bunk bed for two includes a spacious kitchen with electric range, a sink and a fridge. Built in bathroom with a toilet, sink and a shower.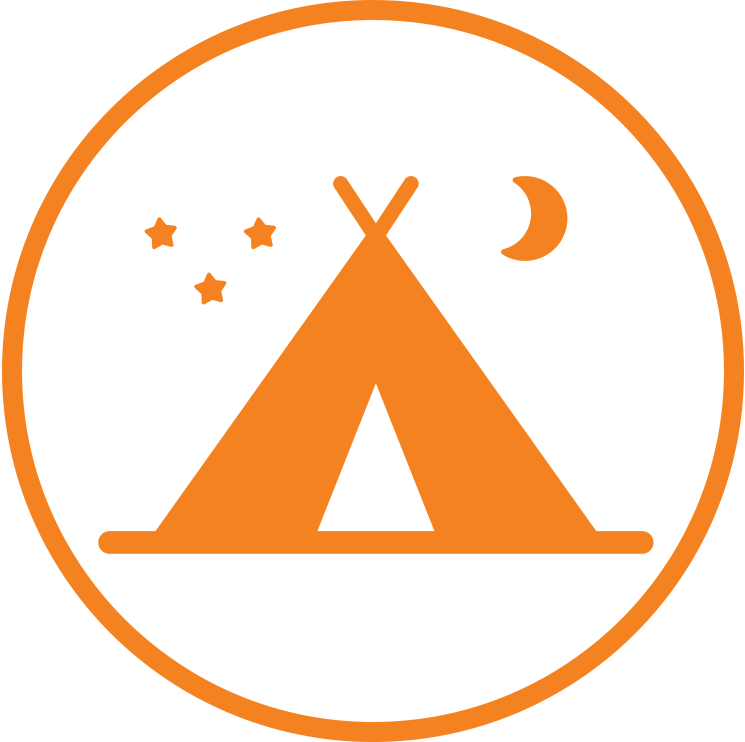 Check-In  15:00-22:00
Check-Out until  12:00
Camping with a tent
Adult –
6 €
Children under 7 years –
FREE
Groups of students –
5 € per student
Camping houses
House for two people –
45 €
House for four people –
85 €
House for four people with all comforts included – 130€
Parking
Car – 6 €
Caravan – 9 €
Motorhome – 9 €
Bus – 9 €
Motorcycle – 5 €
Encampment shower
One person for 10 minutes – 6 €